Tower Systems and Materials
Nott Ltd is the leading stocking distributor of Nello and Rohn commercial and consumer towers in the Southwest!
Self-Supporting


Guyed


25N, 45N, 55N lightweight consumer towers in stock


Commercial towers, self-supporting catalog towers


Antenna Mounts


Guying materials in stock


Telescoping masts: 20'. 30', 40', 50' in stock
Tower Supplies in Stock!



Self Supporting Consumer Tower Size Constraints: (70 MPH wind speed - no ice)

25N: 40'
45N: 45'
55N: 60'
Also Available:
Rohn/Radian Towers


Valmont-Pirod Towers


25N, 45N, 55N lightweight consumer towers in stock


Commercial towers, self-supporting catalog towers


Antenna Mounts


Guying materials in stock


Telescoping masts: 20'. 30', 40', 50' in stock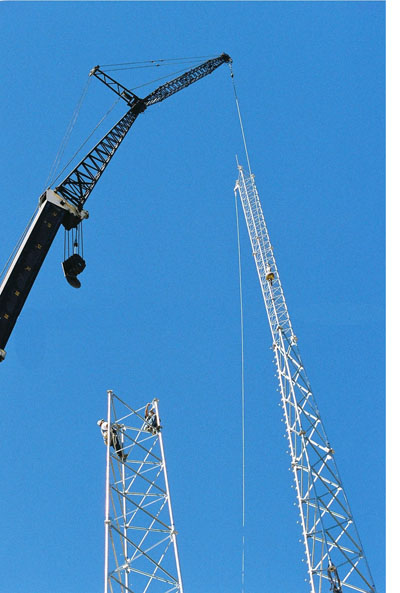 Contact Us for quotes and availability