Detuning Systems
The solution to AM Antenna pattern Distortion.
If your AM station coverage area has been affected by:
Communication Towers
Power Lines
Tanks or Smokestacks
Bridges or Structures
New Building Construction
Ferrolinear Devices
Ferrolinear RF chokes can be used to detune wooden poles without the need for a complete detuning skirt.
Detuning skirt not necessary
Fully blocks RF flow without affecting DC or 60Hz
Fast, easy installation
Completely weatherproof
We Can Fix It For You!
Re-radiation of your AM signal by metal objects can distort your coverage pattern. This re-radation can be eliminated by detuning the structure to make it virtually disappear from your station's signal. In some cases such as cellular telephone towers, the owners of the offending structure must pay the expense of detuning.
In 1994, and again in 1997, the Federal Communications Commission adopted rules concerning the protection of AM broadcast stations from new structures erected nearby. 47 CFR Section 22.371 applies to the Public Mobile Radio Service and 47 CFR Section 73.1692 applies to applicants in the broadcast service. Technically, the latter section was established for the broadcast services only, but adherence to these conditions by licensees and permittees will prevent disruption of services to the operation of an AM station. It will also avoid costly litigation.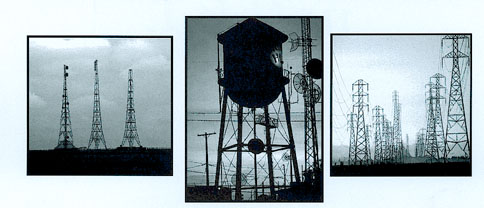 The costs of measurements and installation of detuning apparatus, if needed, are borne by the owners of the new structure. For a copy of thes FCC rules, a letter discussing their policies and a summary of requirements, please call or write to Nott Ltd.
These requirements have stimulated the growth and development of detuning technology. Virtually anything that parasitically reradiates can be detuned, restoring the AM pattern back to normal. If the coverage of an AM broadcast station has been affected by the construction of any new structure nearby, it may be returned to normal by detuning the structure(s). Nott Ltd Detuning Systems are designed to be completely rustproof for many years of troublefree service!
Contact Us for additional information and pricing