About Nott, Ltd



Arthur R. Nott - Founder
Ron entered into electronic communications in the U.S. Army in 1958. After schooling at Ft. Monmouth, NJ and Redstone Arsenal, AL, Ron was assigned as electronics instructor in the Ordnance guided Missile School at Redstone Arsenal.
He acquired FCC Radiotelephone First Class license in 1960 and entered broadcasting as RF engineer for two radio stations in Baton Rouge, L.A. In 1964 entered TV broadcasting as engineer.
In 1965, Ron was employed by Collins Radio Co. as Test Control Designer and Broadcast Service Field Engineer.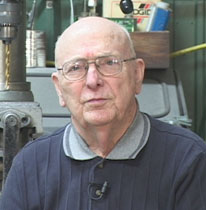 In 1970, Ron established a broadcast contract engineering business in Albuquerque. In 1972 he moved to Farmington, NM to construct a new television station and remained in Farmington to start a contract engineering business.
In 1977, Ron was employed by Arizona Public Service company at the Four Corners Power Plant (a 2,000+ megawatt coal fired power plant). There he worked in instrumentation and controls and was Senior Electrical Test Engineer.
In 1982 while still employed by Arizona Public Service Company, Ron established a manufacturing facility for AM broadcast antennas, structure de-tuninig equipment and point dissipation products.
Ron retired from APS in 1990 and expanded the manufacturing business that, in addition to the above named products, provided consulting and design for broadcast stations and other manufacturers.
Since 1983, Ron has written many technical articles on antennas and related subjects which have been published in trade journals, magazines and books. Watch the 'Ron Nott Story' video.
Jim Burt - Owner / General Manager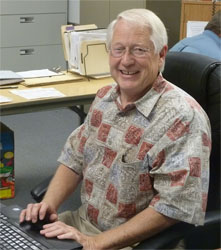 Jim has been in the broadcast communications industry for over 40 years and initially started working with Nott Ltd in the early 90's as a consumer of their lightning protection products. Jim found Nott Ltd products to be extremely effective to protect the communications towers and equipment of projects that Jim was involved with.
It didn't take long for Jim and Ron to develop a close relationship and when Ron wanted to retire, Jim was a natural fit to take over the business. Jim now functions as the owner and General Manager. Ron is still very involved and adds his expertise and vast knowledge to the various projects and inquiries.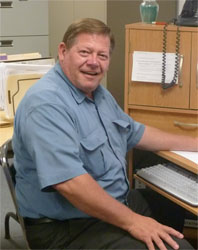 Randy Klock - Sales / Marketing Manager
As manager of sales and marketing, Randy helps clients determine the best products and configurations for their specific needs. He works closely with Jim, Ron and Ray to ensure every order is built to the correct specifications and shipped in a timely manner.
Randy also insures that international orders meet the proper specifications for their respective countries and that all items are shipped to meet international shipping and hanling requirements.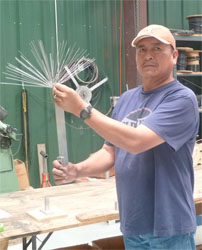 Ray Toledo - Warehouse / Production Manager
Ray has been managing production for Nott, Ltd since 2003. His meticulous nature and attention to detail have been a key element to Nott's best-in-class, quality products. When you buy from Nott, Ltd, you can be assured you are getting the highest quality products available.
Ron Nott describes how his career led to the inception of Nott, Ltd and their unique products.
Contact Us for additional information and pricing